Welcome to Planet Annabel!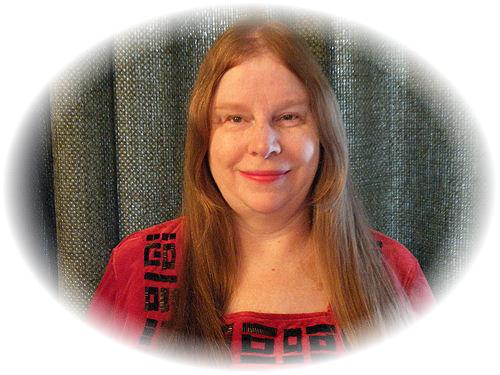 I'm Annabel.
You will find information here about my music, my Guide Dogs and about my Braille teaching. I have also included links to some of my favourite websites.
In the Miscellaneous section you will find photos and things of interest to me, pictures of some of my friends and their animals.
I hope you like some of the things that I do. If you do, then try some of the links. If you want more of my music, just ask.
If you want to join my Braille classes, do contact me.
Newsflashes!!
I had a wonderful birthday party on August 2nd, this year, with friends: Kat, Margaret, Emily, Stanley, Myra, Ronnie, Hazel, Raydon, John, Deryck, Sue, Abby, Helen, Emma, Glynn, Anne and Dawn.
Guests of honour were David and Emily from WildTouch animal rescue!
They brought a barn owl, bearded dragon, monitor lizard, giant tortoise, Crow, Hedgehog, corn snake and Boa!! What wonderful, sweet and patient animals.
You can visit their website at http://wildtouch7.wixsite.com/wildtouch
Here are some pictures of the party and animals.
Suto the sulcata tortoise was surprisingly speedy!

Beautiful barn owl

Annabel with Quito the boa constrictor (8 feet long!)

Emily and Stanley meeting the barn owl

Annabel holding a corn snake

Annabel having a chat with a carrion crow

Annabel meeting a monitor lizard

Annabel holding a bearded dragon

Annabel´s Connie Caterpillar cake
------------
I went to see Darius Rucker in concert at the 02 Arena on August 17th, 2011. It was an amazing performance.
Thanks to Keith Greentree of BBC Radio Norfolk, I got a pass to go backstage and meet Darius. Deryck came with me.
This is the photo I had taken by Darius's photographer (you can click on it to see a bigger version):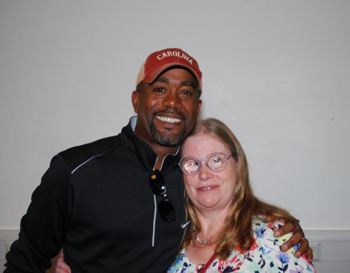 Newsflashes over!
(You can view old newsflashes in my news archive)

If you want to fundraise for Guide Dogs, take a look at their website.
I would like to thank John for the love and the music and Deryck (Roadie) for his unending help and friendship.
Thanks go to Kat Wright and Helen Snodgrass for designing and setting up this website!